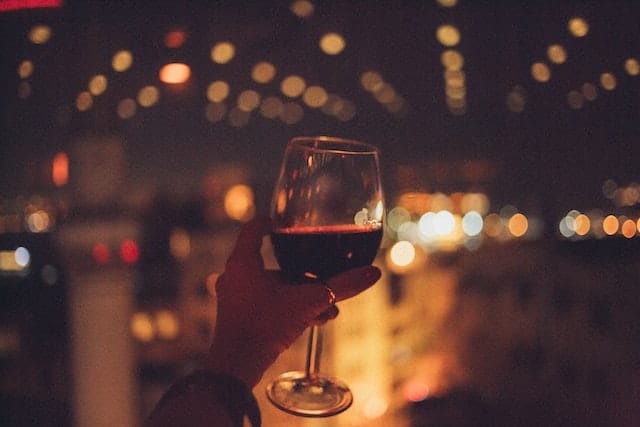 How to Save Money on Wine: Tips and Tricks
Wine is a beloved beverage for many people, but it can also come with a hefty price tag. However, with a few savvy strategies, you can enjoy your favorite wine without breaking the bank. In this blog post, we'll cover everything you need to know about how to save money on wine.
Buy in Bulk
Buying wine in bulk can be an effective way to save money. When you purchase multiple bottles at once, the price per bottle can be lower. Here are some tips for buying wine in bulk:
Look for case discounts: Many wine retailers offer discounts on cases of wine.
Consider buying from wine clubs: Wine clubs often offer discounts on bulk purchases.
Shop around: Check different stores for the best deals on bulk wine purchases.
Look for Sales and Discounts
Another way to save money on wine is to look for sales and discounts. Here are some tips for finding wine discounts:
Sign up for retailer newsletters: Wine retailers often send out newsletters with information on upcoming sales and discounts.
Check online retailers: Online wine retailers often have lower prices than brick-and-mortar stores, and they may offer additional discounts.
Shop for holiday sales: Many wine retailers offer sales around holidays like Thanksgiving, Christmas, and New Year's Eve.
Join Wine Clubs
Joining a wine club can be a great way to save money on wine. Wine clubs offer regular shipments of wine, often at a discount. Here are some tips for finding affordable wine clubs:
Look for clubs that offer a range of prices: Some wine clubs offer expensive, high-end wines, while others offer more affordable options.
Check for discounts on additional wine purchases: Many wine clubs offer discounts on additional wine purchases beyond regular shipments.
Research different clubs: There are many wine clubs available, so do some research to find one that fits your budget and preferences.
Buy Directly from Wineries
Buying wine directly from wineries can also save you money. When you buy from a winery, you're cutting out the middleman and may be able to get a better price. Here are some tips for buying wine directly from wineries:
Check for discounts on direct purchases: Many wineries offer discounts on wine purchases made directly from the winery.
Visit wineries in person: Visiting wineries can be a fun way to taste different wines and find affordable options.
Join wine clubs through wineries: Some wineries offer wine clubs that include regular shipments of wine at a discount.
Try Different Brands
Finally, trying different wine brands can be a cost-effective way to enjoy wine. Instead of always sticking to your favorite brand, try branching out and exploring new options. Here are some tips for finding affordable wines from different brands:
Look for lesser-known brands: Lesser-known brands can be just as tasty as more well-known brands but may be less expensive.
Check for store-brand options: Many wine retailers offer their own store-brand wines at a lower price.
Experiment with different varietals: Different wine varietals can have varying prices, so try exploring different options to find affordable favorites.
Also, check out our other saving tips
Consider Boxed Wine
Boxed wine is often a more affordable option than bottled wine. Boxed wine can also stay fresh for longer, making it a good choice for those who only drink wine occasionally. Here are some tips for finding high-quality boxed wine at an affordable price:
Read reviews: There are many high-quality boxed wines available, so read reviews to find one that fits your preferences.
Check the box date: Boxed wine can stay fresh for up to six weeks after opening, so make sure to check the box date to ensure freshness