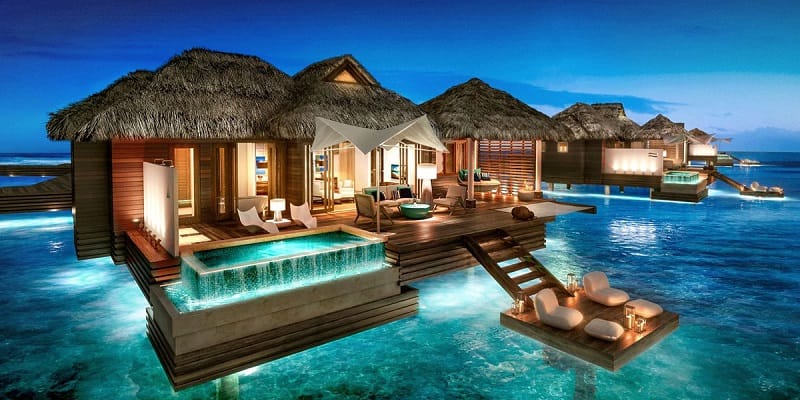 How to Save Money on All-Inclusive Vacations: A Complete Guide
All-inclusive vacations can be a great way to relax and indulge in some much-needed rest and relaxation. Unfortunately, the cost of these vacations can often be prohibitive. But don't worry – there are plenty of ways to save money and make your all-inclusive vacation more affordable.
Choose the Right Destination and Time to Travel
Choosing the right destination and travel time can make a big difference in the cost of your all-inclusive vacation. Consider destinations with a lower cost of living or travel during off-season periods when prices tend to be lower. Taking advantage of shoulder season deals can also be a great way to save money.
Research and Compare All-Inclusive Packages
It's important to research and compare all-inclusive packages to avoid hidden fees and make sure you're getting the best deal. Look for early bird promotions and last-minute deals to save money. Read reviews and compare packages to find the best value for your money. You can also use online travel agencies or travel agents to find the best deals.
Consider Alternative Accommodations
All-inclusive resorts can be expensive, but there are other accommodations that can be more budget-friendly. Hostels and vacation rentals can be a great option for those who want to save money. You can also opt for a room-only package instead of all-inclusive or use loyalty programs or rewards points to save on accommodations.
Plan Your Activities in Advance
Planning your activities and excursions in advance can help you avoid overpaying for last-minute bookings or impulse purchases. Take advantage of free activities and amenities provided by the resort and budget for additional expenses such as tips and souvenirs.
Avoid Hidden Costs
Knowing what is included and not included in the all-inclusive package can help you avoid surprise charges. Make sure to understand the resort's tipping policies and avoid high-priced extras such as premium alcohol or spa treatments.
Conclusion
All-inclusive vacations can be an excellent way to relax and have fun, but they can also be expensive. By following the tips and strategies outlined in this article, you can save money and enjoy a fantastic all-inclusive vacation without breaking the bank. Remember to research and compare packages, consider alternative accommodations, plan your activities in advance, and avoid hidden costs to make the most of your trip.