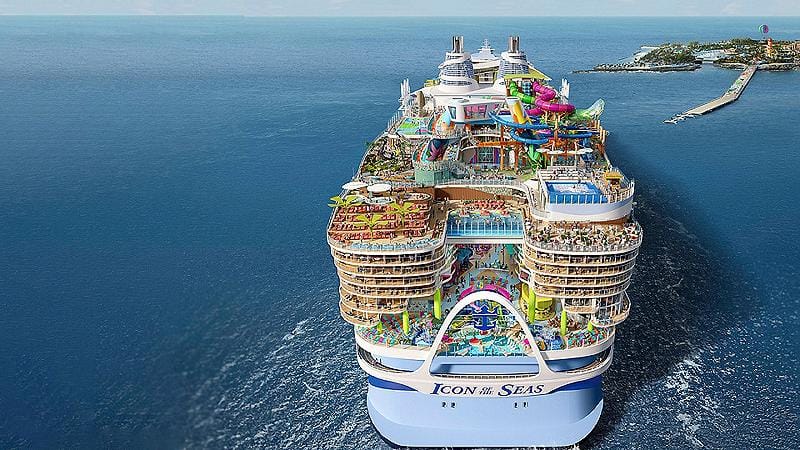 How to Save Money on a Royal Caribbean Cruise: A Comprehensive Guide
If you're planning a cruise vacation with Royal Caribbean, you're in for an unforgettable experience. With world-class entertainment, dining, and excursions, a Royal Caribbean cruise is the perfect way to relax and explore new destinations. However, with all these amazing experiences comes a hefty price tag. Luckily, there are plenty of ways to save money on your next Royal Caribbean cruise. In this article, we'll explore the best strategies for budgeting and saving on a Royal Caribbean cruise.
Timing is Everything
The timing of your booking can make a huge difference in the cost of your Royal Caribbean cruise. Booking well in advance or during off-season periods can often lead to significant savings. Additionally, Royal Caribbean often offers early bird promotions and last-minute deals to fill up unsold cabins.
When it comes to peak travel times, such as holidays and school breaks, expect to pay a premium for your cruise. By planning your trip during less popular travel times, you can often save hundreds of dollars. The key is to remain flexible and open-minded when planning your trip.
Choose the Right Ship and Itinerary
Choosing the right ship and itinerary can also have a significant impact on the cost of your Royal Caribbean cruise. While newer and larger ships may have more amenities, they can also have a higher price tag. Consider the features that are most important to you and your group, and choose a ship that aligns with your preferences.
Similarly, consider the destinations and itineraries that interest you most. Some destinations may be more expensive than others, so be sure to weigh the costs and benefits of each option. Also, be aware of any additional expenses that may come with specific itineraries, such as excursions and port fees.
Take Advantage of Loyalty Programs and Discounts
Take advantage of Royal Caribbean's loyalty program and other discounts and promotions. The loyalty program, called Crown & Anchor Society, offers a variety of perks and benefits, including free cruises and onboard credits. Additionally, Royal Caribbean often offers discounts for groups, military personnel, and other special circumstances. However, you can book through cruise direct for as little as $63 per night.
Be Flexible
Flexibility is key when saving money on a Royal Caribbean cruise. Be open to different travel dates and cabin options, and be prepared to shop around for the best deals. Last-minute deals can often be a great way to save money, but they require flexibility in your travel plans.
Additionally, don't be afraid to negotiate with travel agents and cruise lines to get the best prices. Many companies are willing to work with customers to make their cruises more affordable, so be persistent in your search for the best deal. One such deal is below click to avail
FREE DRINKS + WI-FI AND UP TO $200 ONBOARD CREDIT WITH MSC CRUISES
Plan Ahead
Planning ahead can also help you save money on your Royal Caribbean cruise. Make a budget for your trip and be mindful of additional expenses, such as drinks, souvenirs, and excursions. Research the costs of these extras ahead of time, and set a spending limit for yourself to avoid overspending.
When it comes to excursions and activities, consider booking them in advance to save money. Royal Caribbean often offers discounts on excursions when they are booked before the cruise, so take advantage of these deals whenever possible.
Conclusion
A Royal Caribbean cruise can be an amazing experience, but it can also come with a hefty price tag. By following the tips and strategies outlined in this article, you can save money on your next Royal Caribbean cruise without sacrificing any of the fun and excitement. Remember to remain flexible, plan ahead, and take advantage of loyalty programs and discounts to make your cruise more affordable. With a little effort and planning, you can have an unforgettable vacation without breaking the bank.